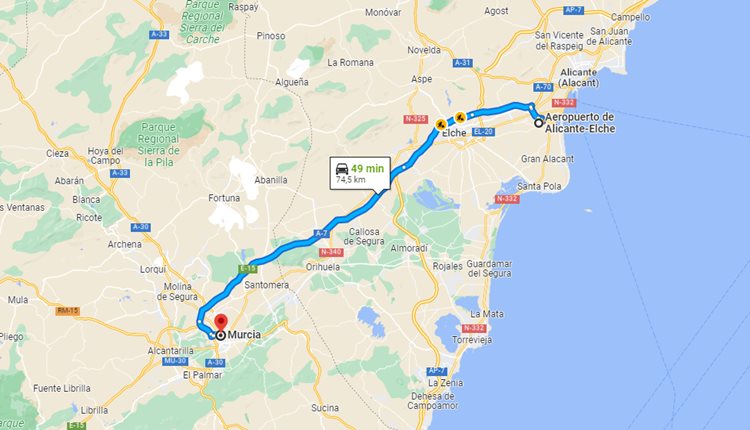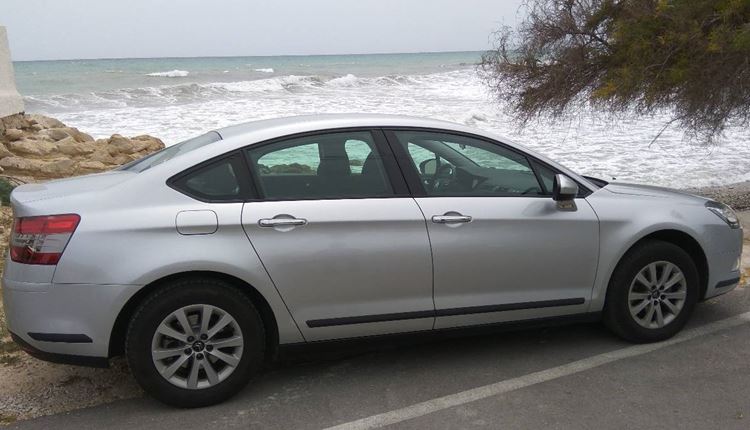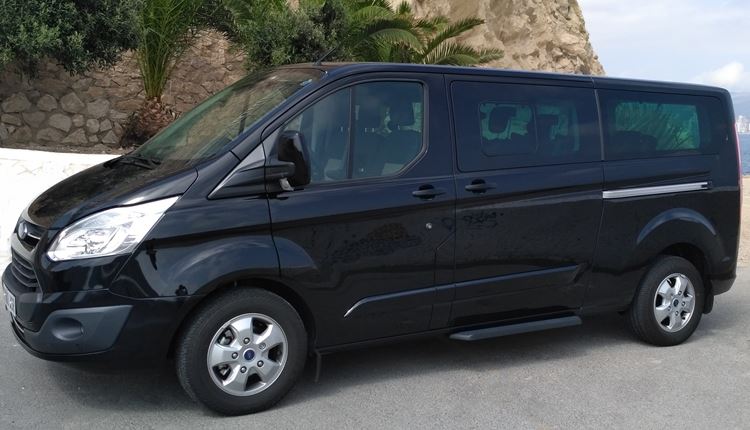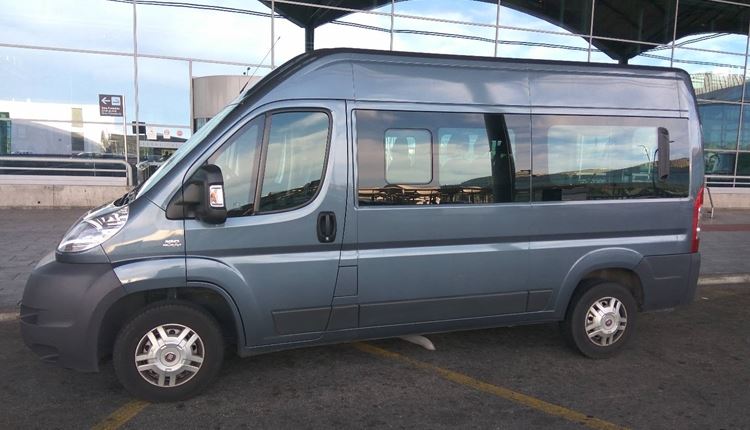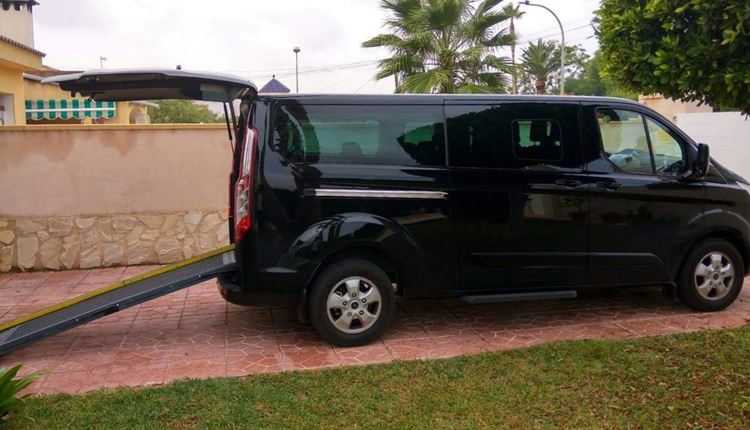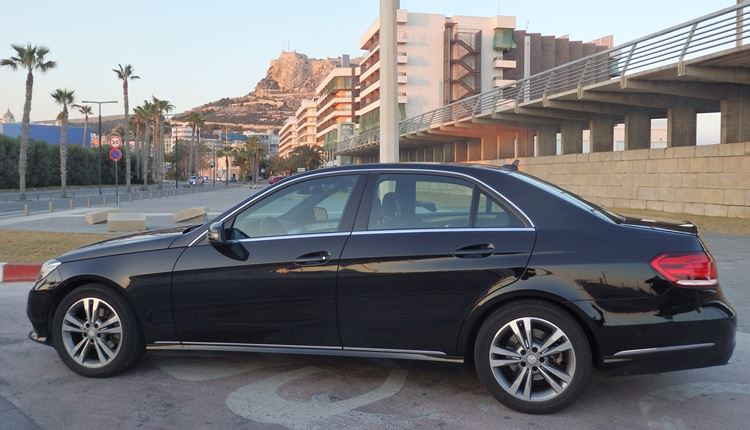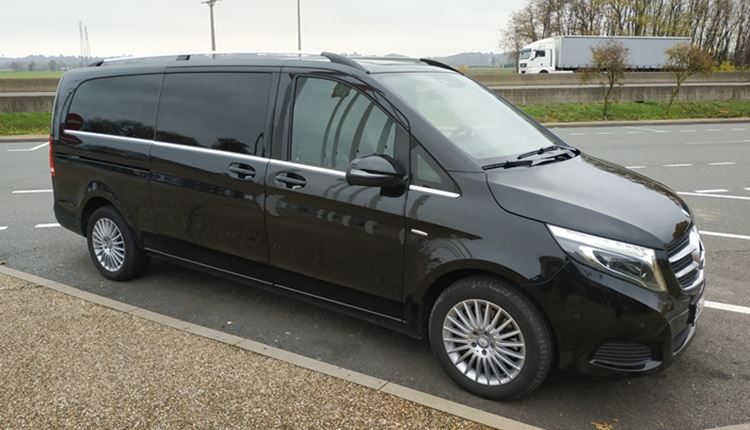 The city of Murcia is the Capital of the Region of Murcia. It is the seventh city in Spain in number of inhabitants. The climate is dry, with mild winters and summers that can be very hot.

The city of Murcia has various monuments that are essential to see when visiting the area, whether for business or leisure travel. The Cathedral and the Casino, as well as a series of monumental buildings scattered throughout the city that will make our cultural visit unforgettable. Let's not forget its gastronomy, based on native products from the garden.
Murcia also has two universities where nearly 50,000 university students study, giving the city a young and carefree atmosphere.
How to get to Murcia?
Murcia is very well connected by road through the A7 motorway, and is 76 km from Alicante Airport and 27 km from the Region of Murcia Airport.
From Alicante Airport you can take a bus on the 2nd floor of departures that will take you to Murcia, and you can also take a taxi at the ranks in the arrivals terminal. But we recommend our transfer service that you can book online from your computer or mobile phone.
How can I book a transfer from Alicante Airport to Murcia?
With our transfer services from Alicante Airport to Murcia, no more waiting at your arrival at the airport to get to your hotel or holiday destination. You can book your transfers in Alicante in a fast, simple and comfortable way, through our website. You must fill in the information on the form such as flight number, arrival and/or departure time and the name of your hotel or destination. Choose whether you want to book a one-way or round trip, and pay securely. When you have made your reservation you will receive a confirmation email, which will explain in detail how to find your driver at the airport and our 24-hour telephone numbers.
If you need transportation to Alicante airport from Murcia, book with us at the best price. We pick you up at your hotel or apartment in Murcia and take you to the departure terminal of Alicante Airport.
What types of cars can I reserve?
At TransferBenidorm you will find vehicles of all categories. From taxis and cheap cars to luxury cars of the prestigious Mercedes Benz brand. Minivan and minibuses with capacity for 5, 6, 7, or 8 passengers and cars adapted for people with reduced mobility or in wheelchairs. Our drivers are professionals with extensive experience. And all of them with the best price.
How much does a private transfer or taxi to Murcia from Alicante Airport cost?
The prices of the transfer service from Alicante ALC Airport to Murcia City depend on the category of the car. A standard car with capacity for 4 passengers costs €92, and a minivan with capacity for 6 passengers costs €120. But we recommend that you look for our offers with the best prices by dates that we always have on our website.
Can we book a transfer with a baby seat or booster seat for a child?
Children are of course welcome in our cars. During the reservation process you can select the accessories compatible with the chosen service. You can add the baby seats, boosters or child restraint elements that best suit the weight and height of the child, and the number of seats needed.
Booking with TransferBenidorm.com is the smartest way to reach your destination. Do not think twice and book your trip to Murcia with www.TransferBenidorm.com