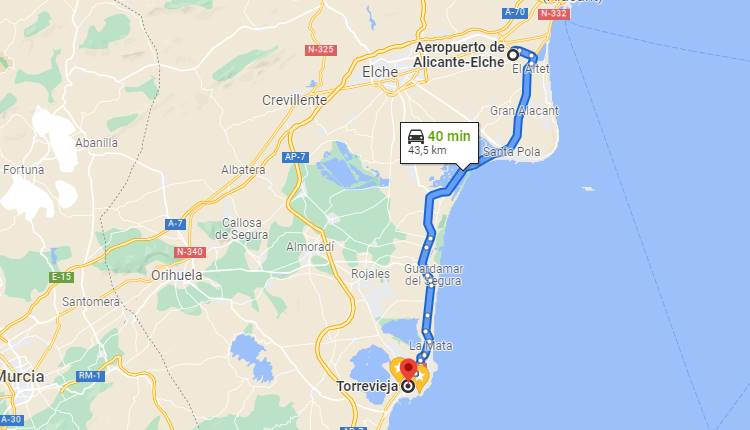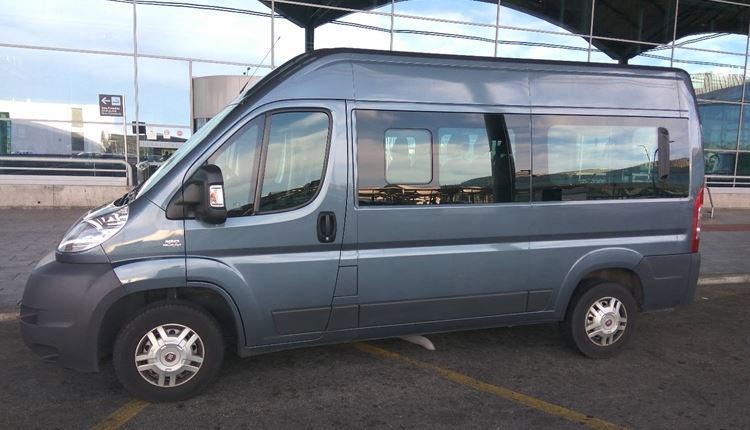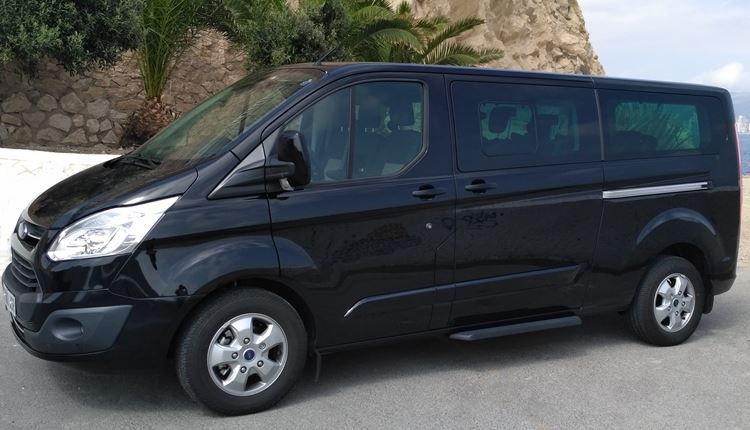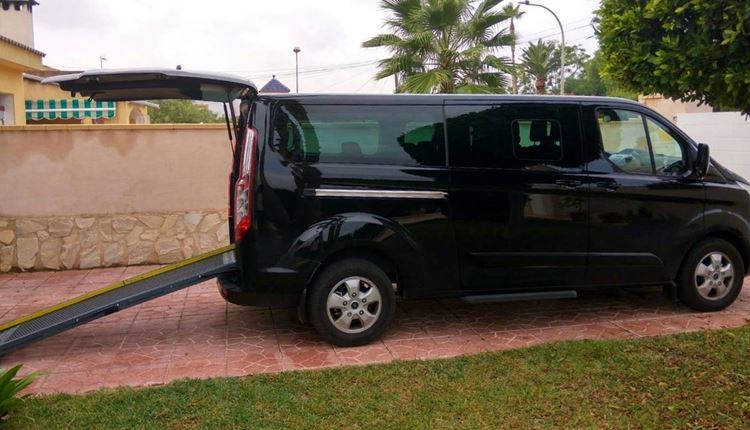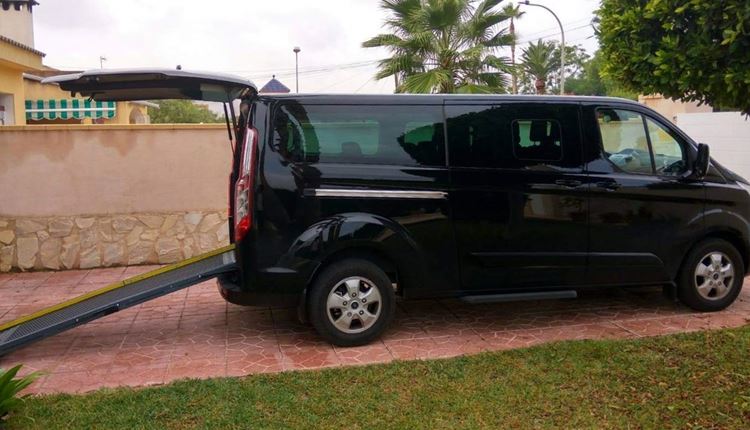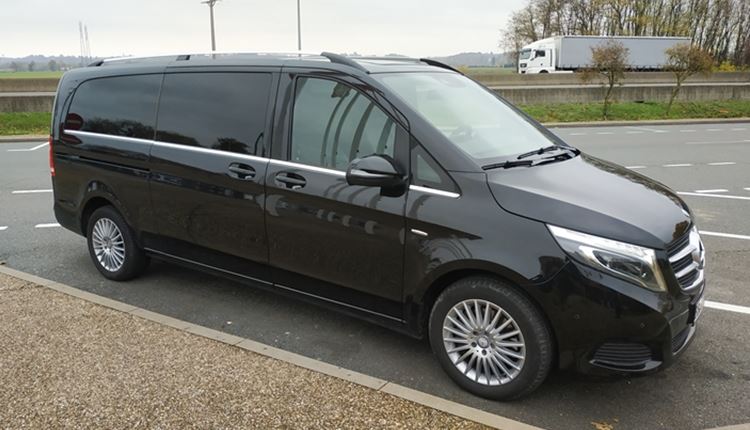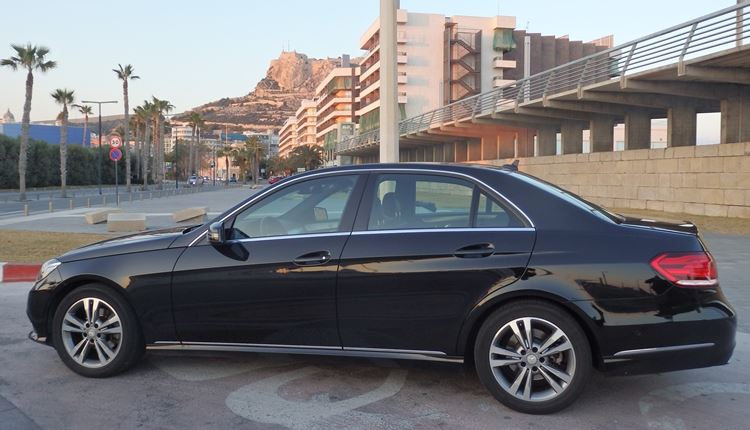 The city of Torrevieja is located in the south of the Province of Alicante and has an approximate population of more than 82,500 inhabitants. To all these inhabitants we must add the people who spend their holidays in it, whose population doubles in summer.
Around the urban center of Torrevieja there are many urbanizations such as La Mata, Chaparral, Los Balcones and many others.
Tourists who visit Torrevieja are attracted by the sun, the beaches and its natural spaces. In Torrevieja is the Salinas de La Mata y Torrevieja Natural Park, a place to enjoy all activities related to nature and where we can see its spectacular pink lagoon in the hottest months of the year and dedicate ourselves to contemplating the birds that live there.
The beaches of Torrevieja are wonderful, wide and with a pleasant climate all year round. It is difficult to choose one, but here are the best known: Playa La Mata, Playa los Locos, Playa Los Náufragos, Playa del Cura and Playa Torrevieja. You can visit them all and then tell us which one you liked the most.
Torrevieja is very well connected by highway and road, and is located 45 km from Alicante ALC Airport, 64 km from Murcia RMU International Airport, and 53 km from the Alicante train and AVE station.
How can I get to Torrevieja from Alicante El Altet Airport?
At Alicante Airport you have a bus and public transport service that will take you to the Torrevieja bus station, which is in the center of the city. From there, you will have to walk or take a taxi to your final destination. There is also a taxi rank in the arrivals terminal of the airport or another taxi rank in the departures terminal of ALC Airport. In the taxi ranks you will find a poster with the prices and rates of what it costs to get to Torrevieja in a taxi. Keep in mind that taxi prices vary; rates are higher at night than during the day, and on holidays and special days than on weekdays.
We recommend TransferBenidorm.com transfers and taxi service from Alicante Airport to Torrevieja.
No more waiting when you arrive at the airport to get to your hotel or vacation destination. You can book your transfers in advance in Alicante in a fast, simple and comfortable way, through our website with total security. Click on the "BOOK" button above and fill in the form data such as flight number, arrival and/or departure time and the name of your hotel or destination. Choose if you want to book a one-way or round trip, and pay securely. When you have made your reservation you will receive a confirmation email, which will explain in detail how to find your driver at the airport and our telephone numbers and contact forms available 24 hours a day.
If you need transportation or a taxi to Alicante airport from Torrevieja, you can also book with us at the best price. We pick you up at your hotel or apartment in Torrevieja and take you to the Alicante Airport departures terminal.
How much does a taxi or private transfer cost from Alicante Airport to Torrevieja?
The price of a taxi or private transfer in a VTC vehicle with up to 4 seats costs €60. A 6-seater minivan €70 and an 8-seater minibus €78. But look on our website because there are always dates on offers and promotions.
What types of cars can I reserve at TransferBenidorm.com?
We offer you a wide variety of vehicles for your journeys from Alicante Airport to Torrevieja. Cheap and cheap taxis and cars in case your budget is tight and you are only interested in something practical without complications. Taxis for 5, 6, 7 and 8 passengers; minivan and minibuses for you and your group and travel to Torrevieja all together. And if you want something more special, and for a little more money, you can book a transfer in Premium class, a private transfer in a vehicle with a driver from the prestigious Mercedes brand for people who want a touch of elegance. And if you need a car for people with reduced mobility or adapted to a wheelchair, you also have it.
Do you have more questions about your transport to Torrevieja?
These are the questions that our clients ask us the most when they book our taxi services and transfers from the airport to Torrevieja.
Will someone else be traveling in the vehicle I have booked?
NO. We only sell private transfers. Only you and the people in your group will travel to or from Torrevieja in the vehicle you have reserved.
Will the transfer service take us to our destination address or leave us at a point in the city of Torrevieja?
The driver of the transfer or taxi will take you directly to Torrevieja to the address that you have provided in your reservation except in cases where circumstances beyond our control such as works, parties, etc. impede the passage of vehicles, in which case they will be transferred as close as said circumstances allow us to arrive.
If the flight is delayed, will the transfer driver wait for us?
Yes. Our staff checks the arrival time of the different flights according to the information available at the airport. If your flight is delayed, don't worry, we will wait for you free of charge. If your flight is significantly delayed, or cancelled, please let us know.
Can we book a transfer with a baby seat or booster seat for children?
Yes. During the booking process you have the option to select the compatible accessories for the chosen service. You can add the infant or booster seats you need that best fit your child's height and weight, as well as the number of seats needed.
How will I find the driver of my vehicle?
The driver of your vehicle or taxi will be waiting in the arrivals area of ​​the airport with a sign with the name of the passenger in whose name the reservation was made. In the unlikely event that you cannot locate your driver, please use the 24/7 emergency telephone number that you will receive with your booking confirmation, where they will help you find your driver.
If you have any other questions you can visit our FAQ.
Booking with TransferBenidorm.com is the smartest way to reach your destination. Do not think twice and book your trip to Torrevieja with www.TransferBenidorm.com